U sklopu "Prosinca u gradu" večeras (četvrtak) u virovitičkom kazalištu održana je predstava glazbeno-edukativnog karaktera pod nazivom "Na križanju". Predstava je nastala u sklopu projekta glazbene škole pod nazivom "Usamljena svjetiljka". U predstavi su sudjelovali Dramska skupina Gradske knjižnice i čitaonice zajedno sa "Malim slavujima" glazbenom igraonicom Glazbene škole "Jan Vlašimsky" .
Tekst i režiju predstave potpisuje Ivana Molnar, voditeljica Dramske skupine Gradske knjižnice i čitaonice Virovitica. Kako bi predstava bila što zanimljivija djeci, u nju je utkano nekoliko dječjih pjesmica koje je za ovu prigodu skladao Dean Premrl, a tekst napisale Ana i Maja Meser.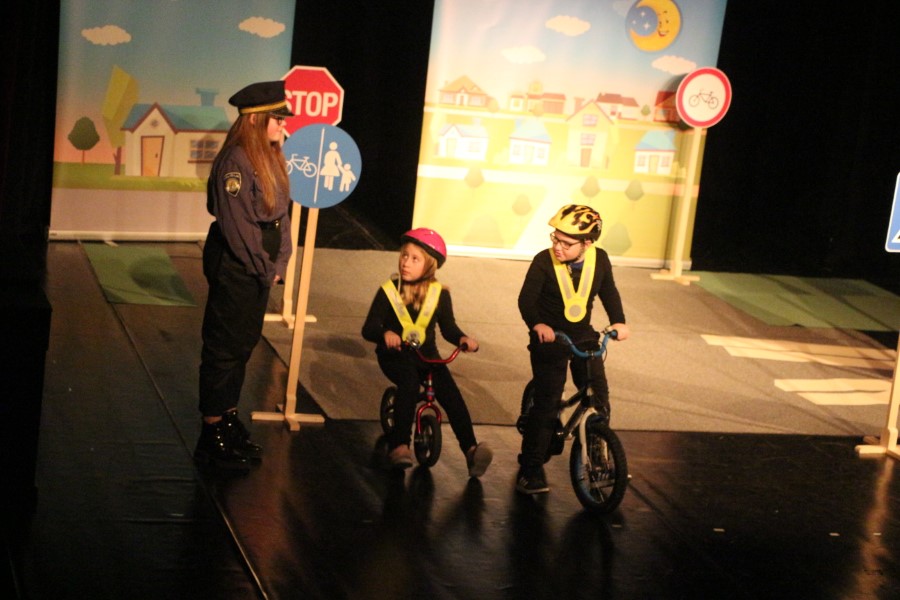 – Zadovoljstvo je sudjelovati u ovakvim projektima gdje se djeca mogu izraziti. Kao ekipa iza kulisa "kliknuli" smo savršeno, što me izrazito raduje jer znam da će se suradnja nastaviti – rekao je skladatelj Dean Premrl te zahvalio ravnateljici Gradske knjižnice i čitaonice na ustupljenom prostoru, ravnatelju Glazbene škole "Jan Vlašimski" na prilici da se predstava odigra te na logistici koja stoji iza nje te Ani Filipović i Dijani Sulimanac, voditeljicama Glazbene igraonice na vrhunski odrađenom poslu.
– Moram reći kako je divno bilo raditi s najmanjim glazbenicima-glumcima. Pjesmice su vesele pa im brzo uđu u uho. Oni su to s veseljem to radili, osobito, mogu reći u ime "Malih slavuja" da ih je ovaj projekt osobito radovao. Po prvi puta su pjevali u studiju, a za ovu prigodu smo pjevanje spojili i sa glumom što im je zasigurno nešto novo – rekla je Ana Filipović, voditeljica "Malih slavuja" te dodala kako se u glazbenoj školi više baziraju na pjevanje i sviranja, pa je ova kombinacija malenima bila posve nešto novo.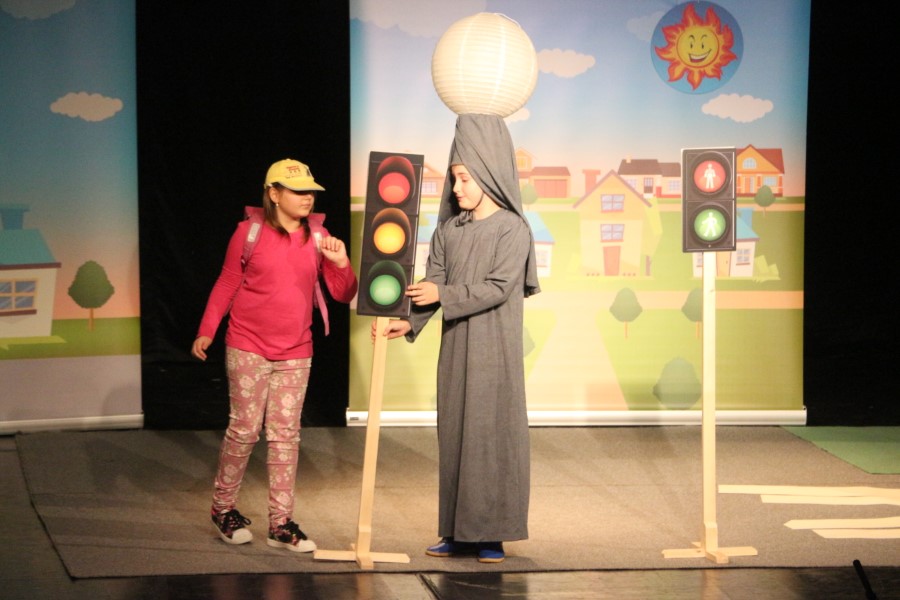 – Ideja da se Glazbena škola "Jan Vlašimsky" i Gradska knjižnica i čitaonica spoje došla se sasvim spontano. Prva predstava koja se zvala "Usamljena svjetiljka" nastala je na inicijativu službenice Policijske uprave Virovitičko-podravske, Anite Relić, uslijedila je istoimena slikovnica, a ovoga puta je, na zaslugu Deana Premrla zaživjela predstava "Na križanju" – rekla je Ivana Molnar, autorica teksta i redateljica ove glazbeno-edukativne predstave. (www.icv.hr, lmh)